Content Management Software for Digital Signage
Now that you have a professional digital display panel in mind, lets look at some software options to assist in managing your content. System on Chip (SOC) systems are a great advancement in digital display technology, allowing screens to run without external media players. However, a good content management system (CMS) is still required to deliver functionality, which the screen can then carry out.
Fusion signage is our preferred solution for clients who require a remotely managed service. This can be done by the client themselves, or Hexagon Valley is always happy to assist with uploading and scheduling of content. One of the main draws for us to this platform, is the ability for videos to be cached in a way that seamless video loops can be used on most hardware.
This is perfect for custom developed content in professional grade motion graphics and design suites. Fusion has great support for both images and video files.
We have run Fusion through its paces, and found it to be a great, stable and easy to use platform able to control multiple screens in any location nationwide. The licence fee of $299 per screen for a three year term. However, this works out to be less than 30c per day which is incredibly cost effective for a cloud based remote solution for business, and easily offsets costs of sending out a technician to site to manually change over content.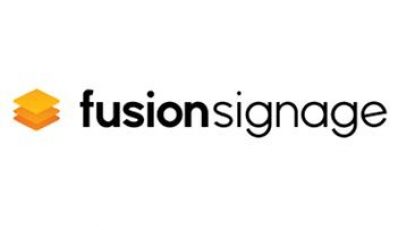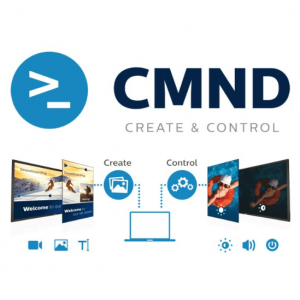 Philips CMND comes shipped for free with all Philips digital displays. It is similar to Fusion, in that it can control many displays at once by pushing content from a PC running the suite. However, one big drawback is you need to be running in the same physical network as the screens themselves.
For this reason, we find it best suited for businesses who would like, or have the time and expertise to develop their content and schedule it themselves in house. The software itself provides basic functionality to make your own designs and edits, so it is feasible to create your own advertisements this solution. 
If you are looking for a more robust solution, with ability to make edits on the fly, being able to sync external data or content, stream Powerpoint, Excel, Word, PDFs as well as images and video, Smartsign may be the solution for your business.
Similar to the previous examples, you can add media, create playlists, schedule content but also be able to link to HTML files and sync content on your PC so screens update automatically without going in to the player directly.
This solution may be more in line with Office environments, retailers who want a little more than standard advertising or Entertainment Venues and Conventions Centres who wish to display wayfinder information. Smartsign has different pricing tiers, depending on the solution you require. 
We find from our testing, that SmartSign pairs well with the more cost effective Dahua brand of screens we also supply, in that it will autoload the player on boot whereas Fusion needs to be manually loaded each time the screen is turned on. This is not an issue with Philips screens.