Are you looking for a software solution to make the most of your new interactive display unit? Need some additional information on Dahua's software to manage Digital Displays or Security Camera systems? Be sure to check back regularly as we update our growing list of recommended software.
Hootboard is a digital signage and employee kiosk management solution. The solution is geared towards reception areas, educational institutions, visitor centres, transportation centres, hotels, hospitals or other common spaces.
Using HootBoards Kiosk as a service approach, solutions can be deployed quickly without need for coding and can easily be managed by end users once configured.
HootBoard is fully compatible with our touchscreen kiosk and Interactive Touchscreen displays, and comes with 24/7 online support, training documentation and webinars. Create an engaging experience for your customers and employees.
Secure browsing
Touch screen ready
Digital signage
ADA compliance
Content management
Custom posts
Content upload
Commenting
Approval process control
Android & iOS mobile apps
One-click templates
Post scheduling
Customizable branding
Tagging
Hardware flexibility
Community calendar
Communication management
API
Zapier integration
External pages
Analytics
Content filtering
Social media integration
Bulletin board
Push notifications
Automated newsletters
Engagement analytics
Multi-device support
File management
Weather widget
Media RSS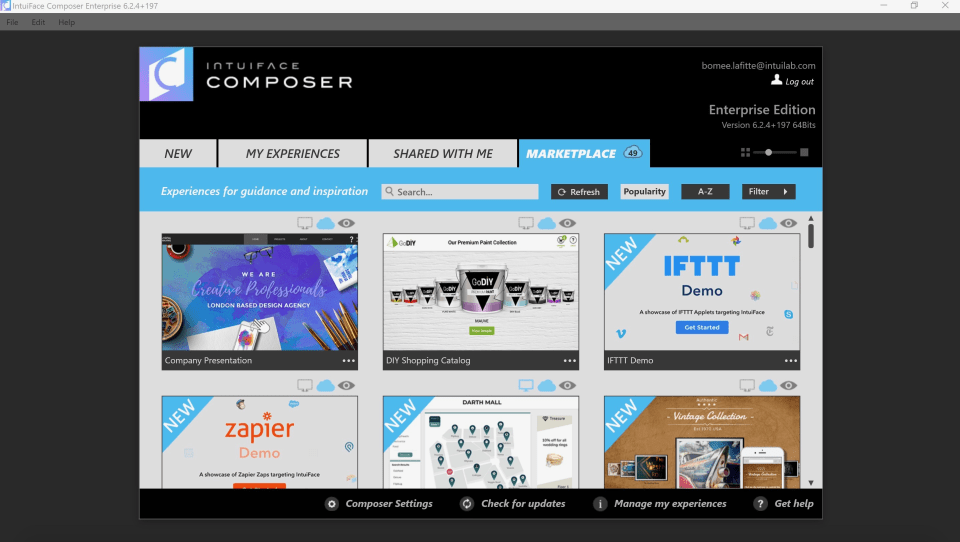 Intuiface is the world's premier platform for creating, deploying, measuring, and managing interactive digital experiences. Create amazing highly functional multi-touch applications for any screen and any audience in record time, without coding.
We have found Intuiface a fantastic option for highly customised interfaces; however there is a steep learning curve for novices, and better suited to liaise with a design company to assist with the process.
 Hexagon Valley can assist you with your project if you are interested in creating a customised interface for your kiosk.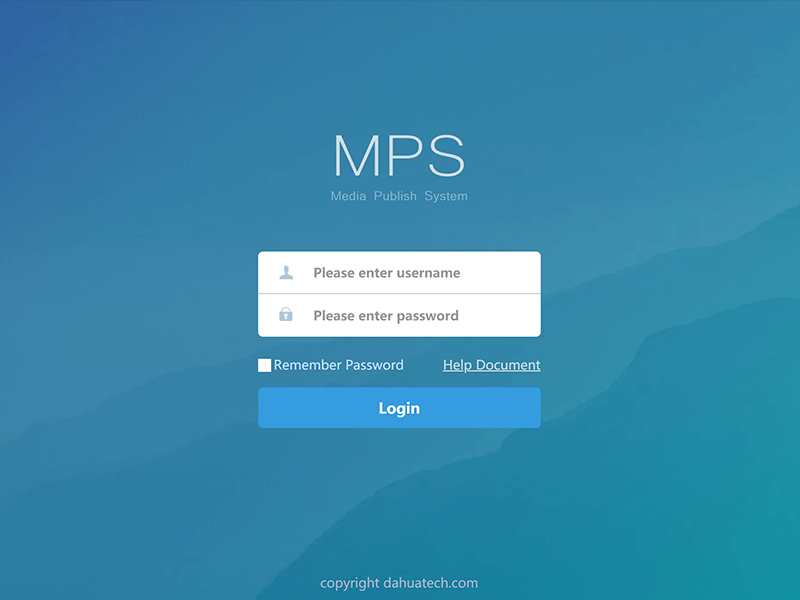 Dahua's own Media Player Server Solution is designed to control content flow to their digital screens. A PC running Windows 10 is required to push media to the devices, and can configured in house on the same network.
To make your content management even easier, at Hexagon Valley we host our own server and can take care of content optimisation and pushing out the content for you. We can even monitor you devices and create profiles to play different content at different times.
Content is limited to video and images, and is non interactive – however, it is the perfect solution for digital advertising and menu boards. We can change content such as video, images and pricing for you on our competitive subscription plans or one off charges.
SmartPSS is an all-in-one, full-featured video surveillance application that is ideal for the small to mid-size business that needs to monitor people, premises, and assets. SmartPSS integrates all Dahua network cameras and storage devices into one intuitive, easy to use interface. The software provides efficient device management, video monitoring and playback, alarm and analytic configuration, as well as video wall setup and preview.
Smart PSS also includes analytics such as People Counting and Heat Maps. This gives you valuable metrics on how successful advertising campaigns are by giving you data on customers through the door and can also help determine your busiest times to ensure your business staffing requirements are being sufficiently met.
Heat maps give you valuable insights to customer foot traffic, so underperforming products can be placed in optimal positions or deals can made with suppliers to ensure their products are given highest store priority.
Smart PSS and our IP Cameras can integrate with your Digital Displays and Advertising Media. By using facial detection and demographics, you can target specific content to your customers and visitors.
Efficient Device Management
Manage up to 256 Devices over a Maximum of 2000 Channels
Manage Access, Video Intercom, and Time and Attendance Devices
Supports H.265 and H.264 Dual Video Compression Codecs
Live Video Monitoring and Playback
Configure Video Wall Layout and Scheme
Configure NVR Recording
PTZ Camera Control
Intelligent Video System (IVS) with People Counting and Heat Map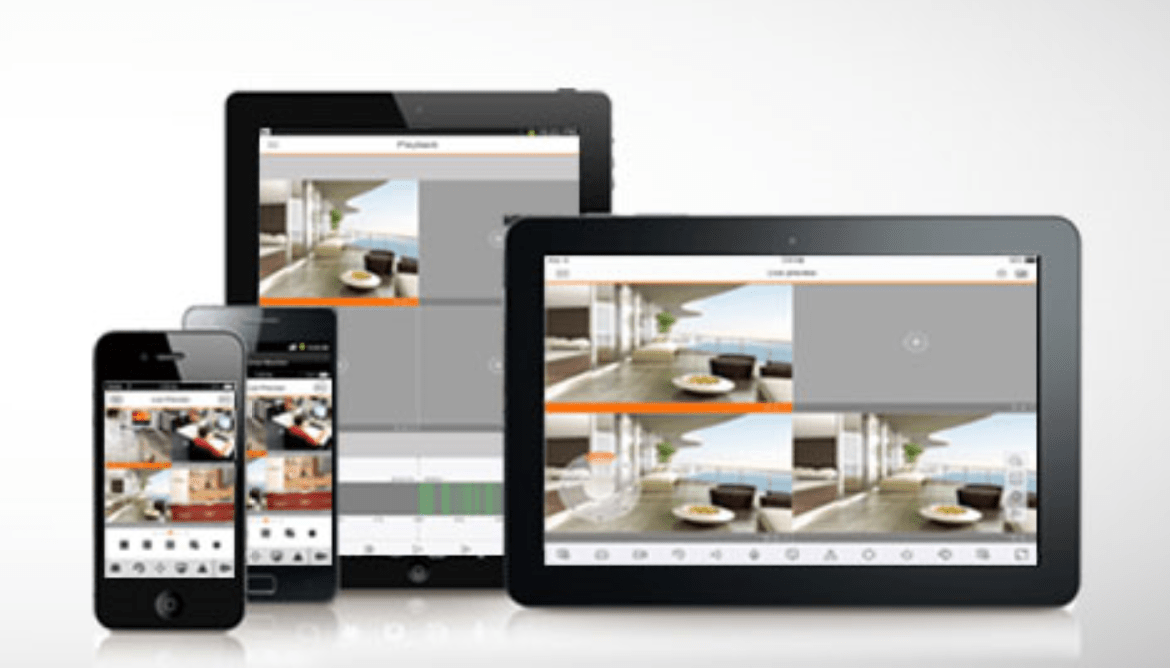 With DMSS, you can remotely connect to your Smart PSS enabled security cameras.
Alerts and push notifications can be sent directly to your device, giving you peace of mind over your home, loved ones or business. You can add multiple properties with security cameras installed making monitoring several locations easily.

DMSS for IOS/Android
Multi-Language: English, Spanish, Portuguese, Polish, French, German, Japanese, Dutch, Russian, Italian, Korean, Czech, Traditional Chinese, Simplified Chinese
Support real-time live/playback
Supports remote monitoring, playback and device configuration
Supports H.265/H.264/MPEG-4/JPEG decoding
Supports alarm push with live/playback/image
Alarm Push with three different types enables you to acquire instant messages for what happened in your monitoring environment.
E-Map – Self-add cameras onto the imported E-map to easily get your videos & manage devices easily
Task Wheel to change Favourites Group – A simple tap to add "Favourite Group"; A little Slide to get your "Favourite Group"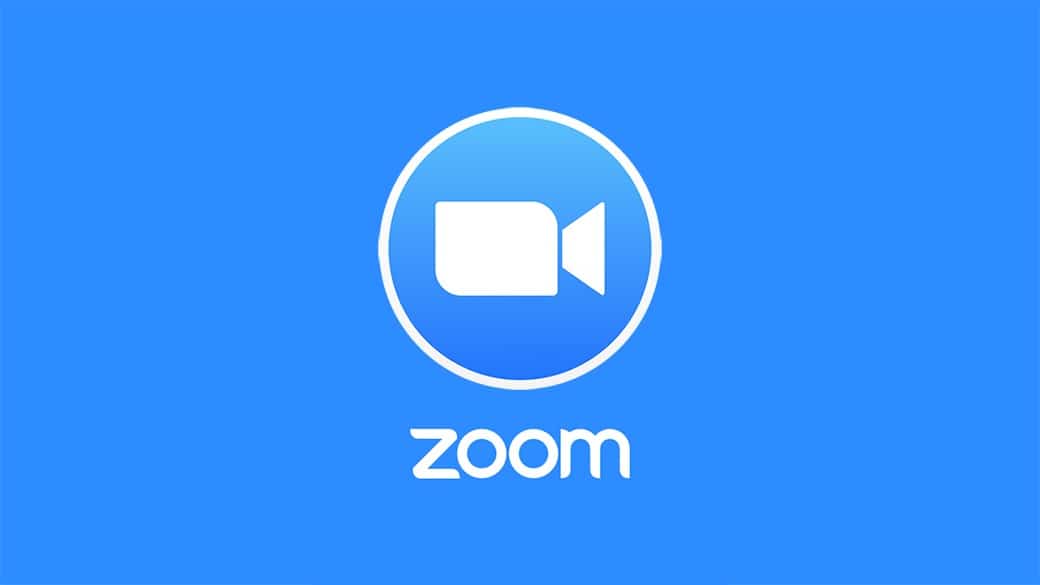 Zoom is currently our favourite conferencing software to use with interactive displays.
The ability to take over each others screens within the conference call (similar to TeamViewer) and create annotations to the presentation are both welcome additions to the touch screen user, or boardroom meetings in general. Very intuitive and easy to pick up, with free options this is simply a must download.
There is an extensive list of educational software options on the market. Depending on your budget and requirements, whether you need interactive software to aid teaching specific subjects or are looking for interactive games which stimulate children's imagination and get them engaged in subjects there are various options available.
Note: We are not resellers of these software packages, unless indicated and the majority is either free, have subscriptions with the vendors or premium upgrades. Be sure to check back regularly as we will constantly update and revise this resource.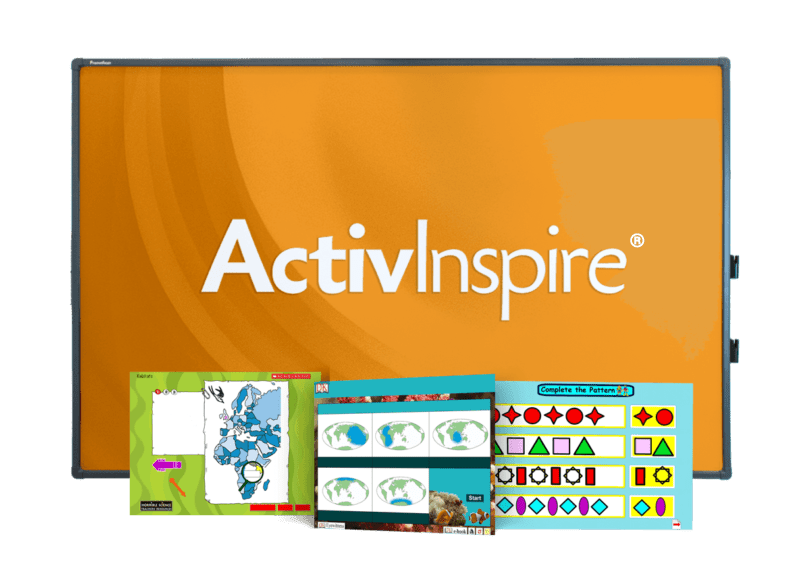 ActivInspire is a collaborative lesson delivery software for interactive displays. Known and loved by educators around the world, ActivInspire provides a vast suite of tools to create and deliver dynamic lessons.
ActivInspire helps teachers bring lessons to life with rich, powerful activities that grab students' attention, blending real-time assessment and real-world experience into the learning process. Watch the ActivInspire playlist, a collection of short video tutorials on how to complete a variety of functions in ActivInspire, from creating containers to working with Magic Ink.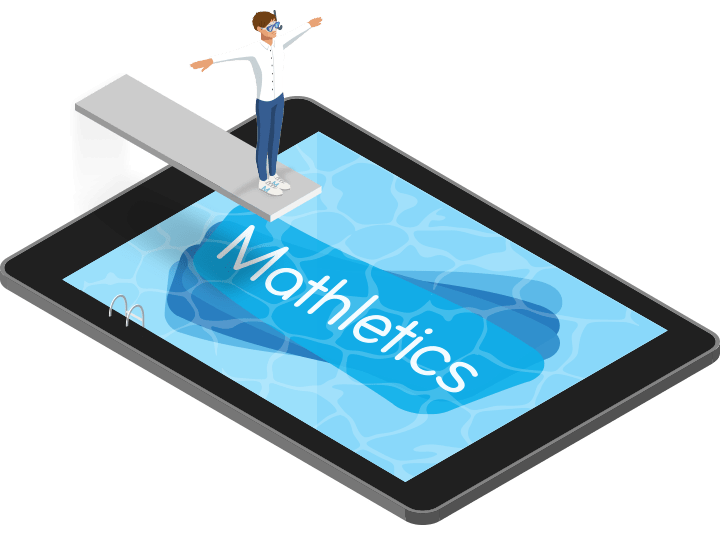 Mathletics is a captivating online learning space providing students with all the tools they need to be successful learners, both in the classroom and beyond.
Powerful courses are aligned to Australian Curriculum Mathematics outcomes across the primary and secondary years, matched with dynamic tools and reporting for teachers.
Mathletics supports and caters to each teacher's unique blend of student-driven learning and teacher-led instruction.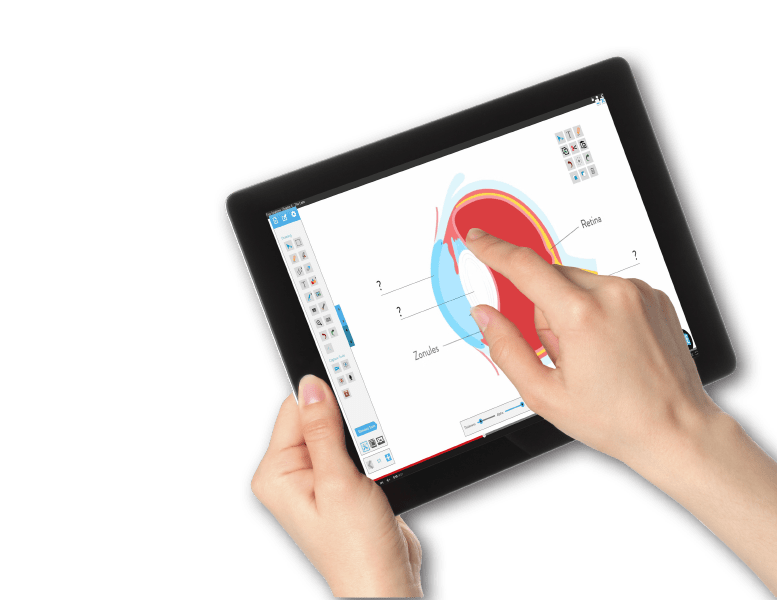 Spread across multiple subject areas, with over 70 subject specific tools for teachers to choose from, CommBox Teach is designed to work live over the top of digital content or web browser whether it is on a PC, MAC or interactive whiteboard.
Using CommBox Teach makes any lesson truly interactive, letting users quickly interweave offline and online content, collaborate during lessons, bring existing resources to life and involve everyone in the classroom.
The only locally installed solution in the world that offers 70+ subject specific tools for teaching, 8 polling questions & tablet collaboration over a local network.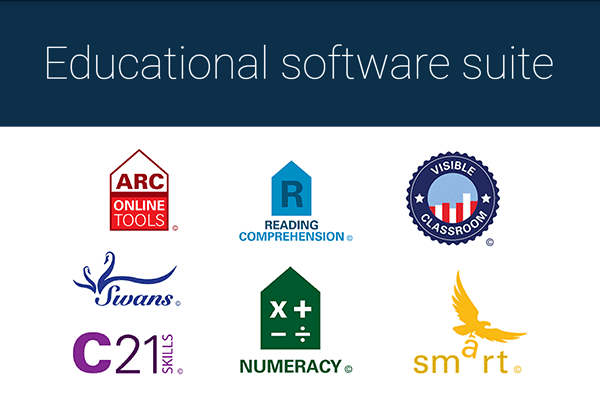 Melbourne Graduate School of Education
The Melbourne Graduate School of Education is pleased to introduce a growing suite of evidence-based educational software designed to support teachers and teacher candidates across all sectors of education, including early childhood, primary, secondary, tertiary, and vocational education and training (VET).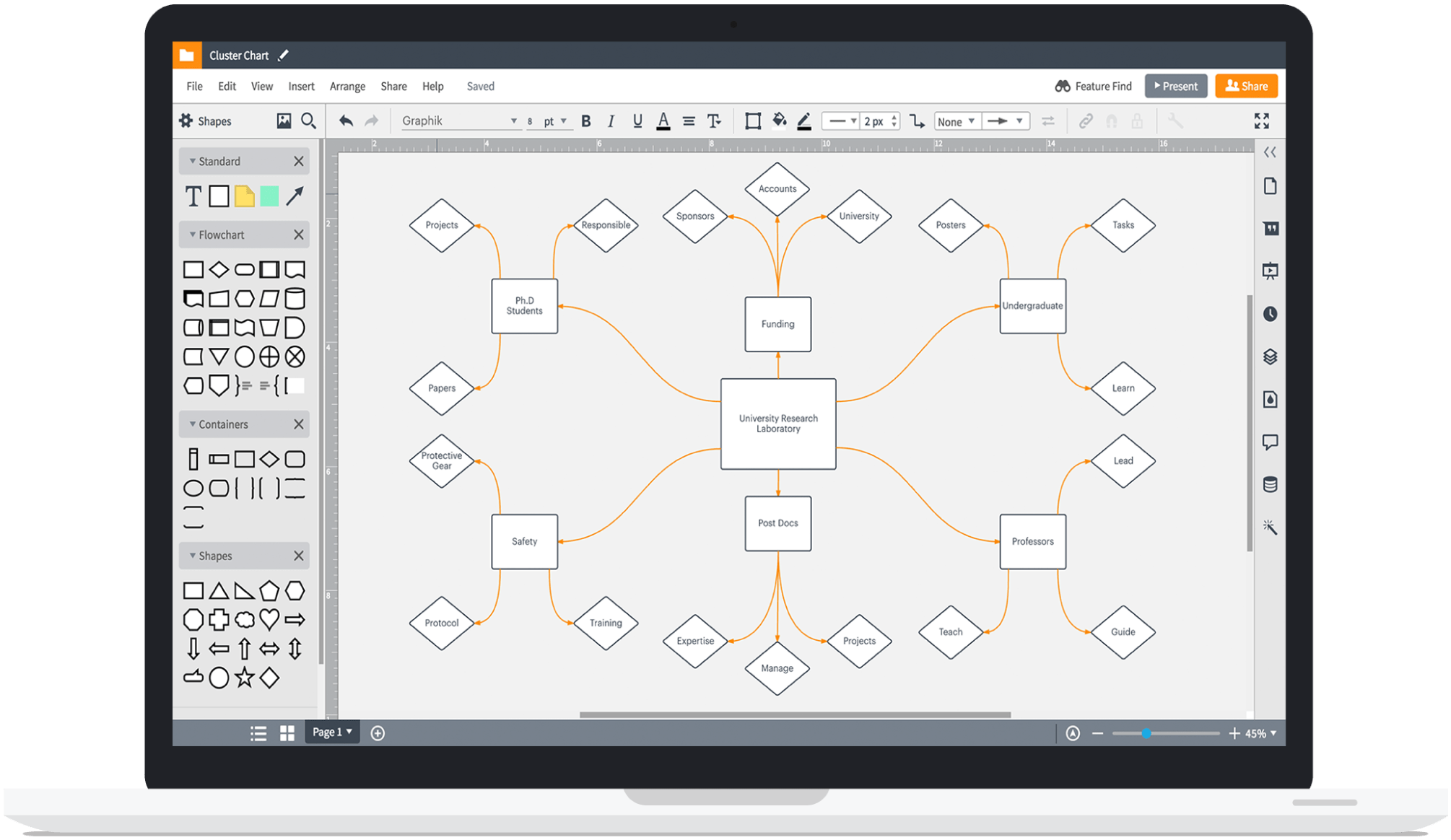 Teach your students the power of teamwork. Lucidchart runs in the cloud, so your whole group can create or comment on a diagram together in real time. If someone's missing, tag that person in a comment to solicit feedback.
Lucidchart complements your BYOD or 1:1 initiative. Unlike other diagramming applications, which require installation on a single device, Lucidchart is accessible on all the technology you already have, including Chromebooks. Use whichever devices meet your needs—Lucidchart plays nice with all.
No matter what subject you teach or study, browse through our shape libraries to find the right images for your project. You can even add videos to your diagram or perform an in-editor search to find images outside of Lucidchart.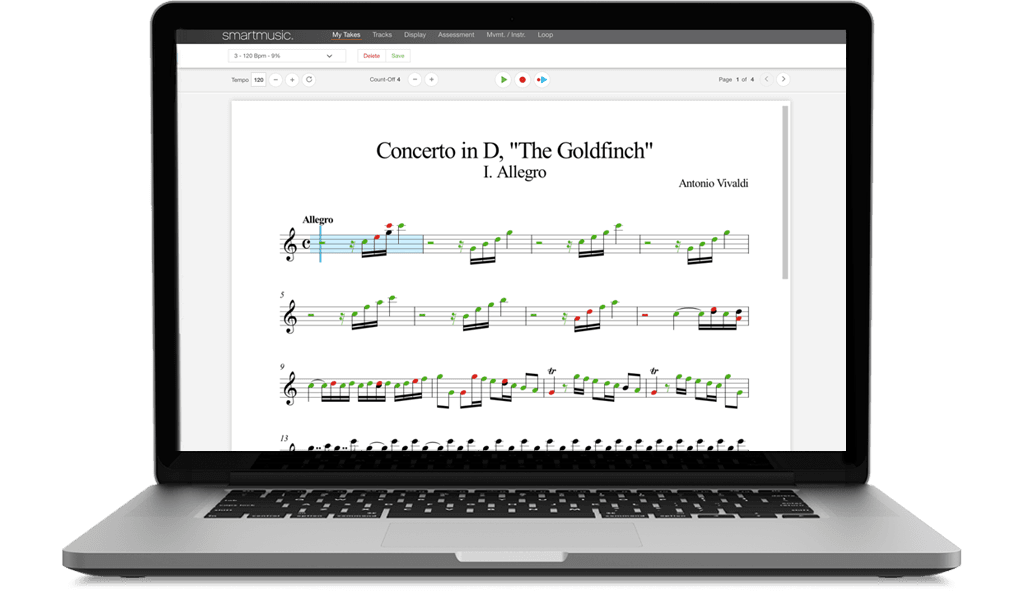 SmartMusic is a web-based music education platform that connects teachers and students.
Teachers have access to an unrivaled library of music from which to create individualized assignments for every student. Students receive immediate feedback as they practice each assignment. Their best performances are sent back to the teacher for grading and additional guidance. Plus, built-in notation tools allow teachers to import, edit, and create music, producing custom content for their students.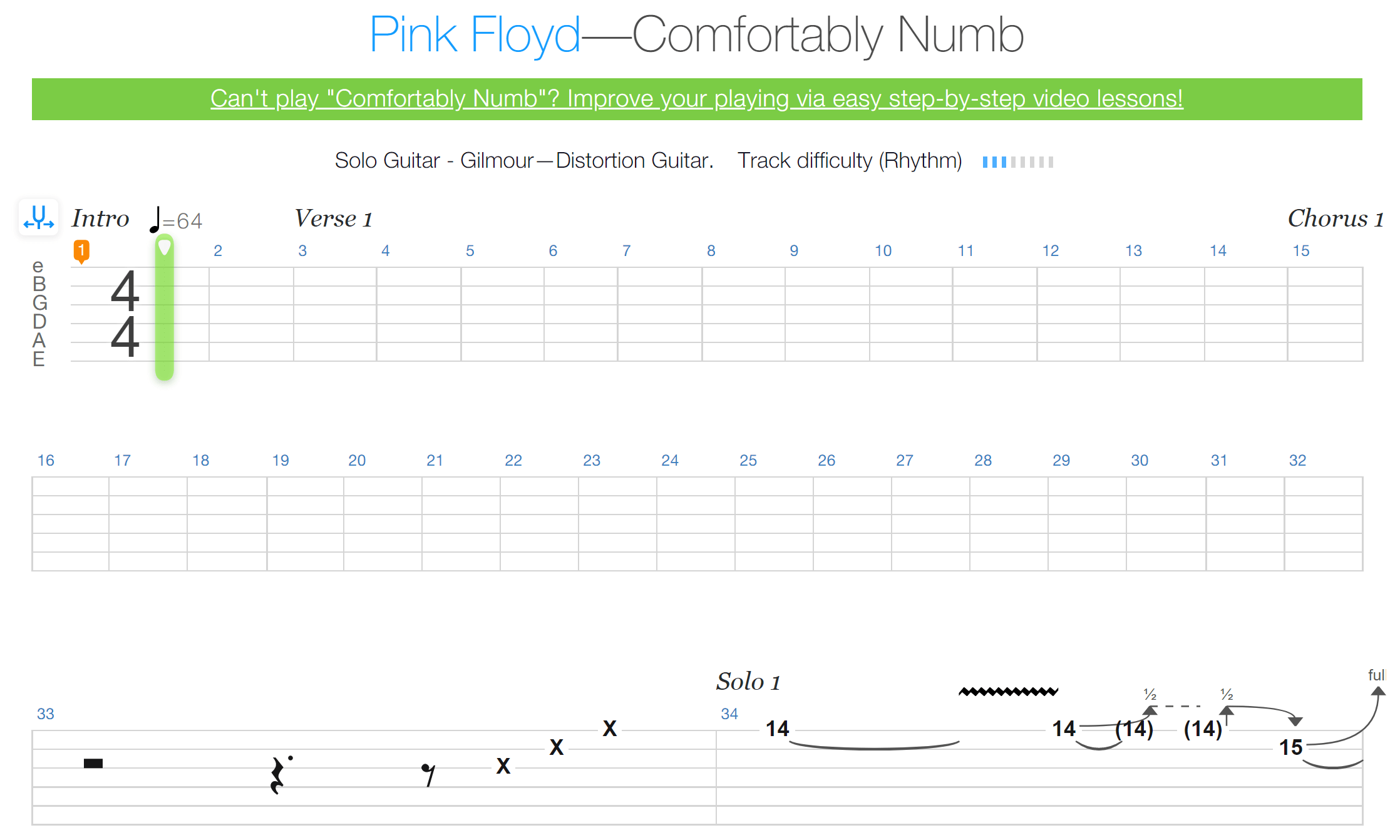 Another choice for viewing and playing music notation and guitar tablature is the popular Songster. Very similar to GuitarPro (which we also highly recommend if you are looking for a desktop installation) has midi playback and a large repository of notation.
A great resource especially for teaching guitar, and excellent when viewed on a large interactive display when teaching groups of students. Coupled with YouTube access on the screen, we really wish this was available when we were learning guitar as kids.
This is a list of various games websites you can run in your browser mostly suitable for Touch Screens and Interactive Displays. There is sure to be something in this list to help engage children in new subjects, enjoy some downtime to help them refocus on lessons and educational activities inside on lunch wet days and after school care.