Digital Signage Installation Melbourne
We supply and install stunning high end, high definition and 4k panels for all applications, with custom solutions based on your project. We offer exceptional technical support, to ensure your needs are being met on an ongoing basis, giving you peace of mind that your specialist installation continues to engage and captivate your audience.
Whether you need digital solutions for connecting with your employees, keeping your clients informed whilst waiting in reception areas, your customers engaged whilst visiting your store or entertained when frequenting your bar – we have the perfect solutions for you.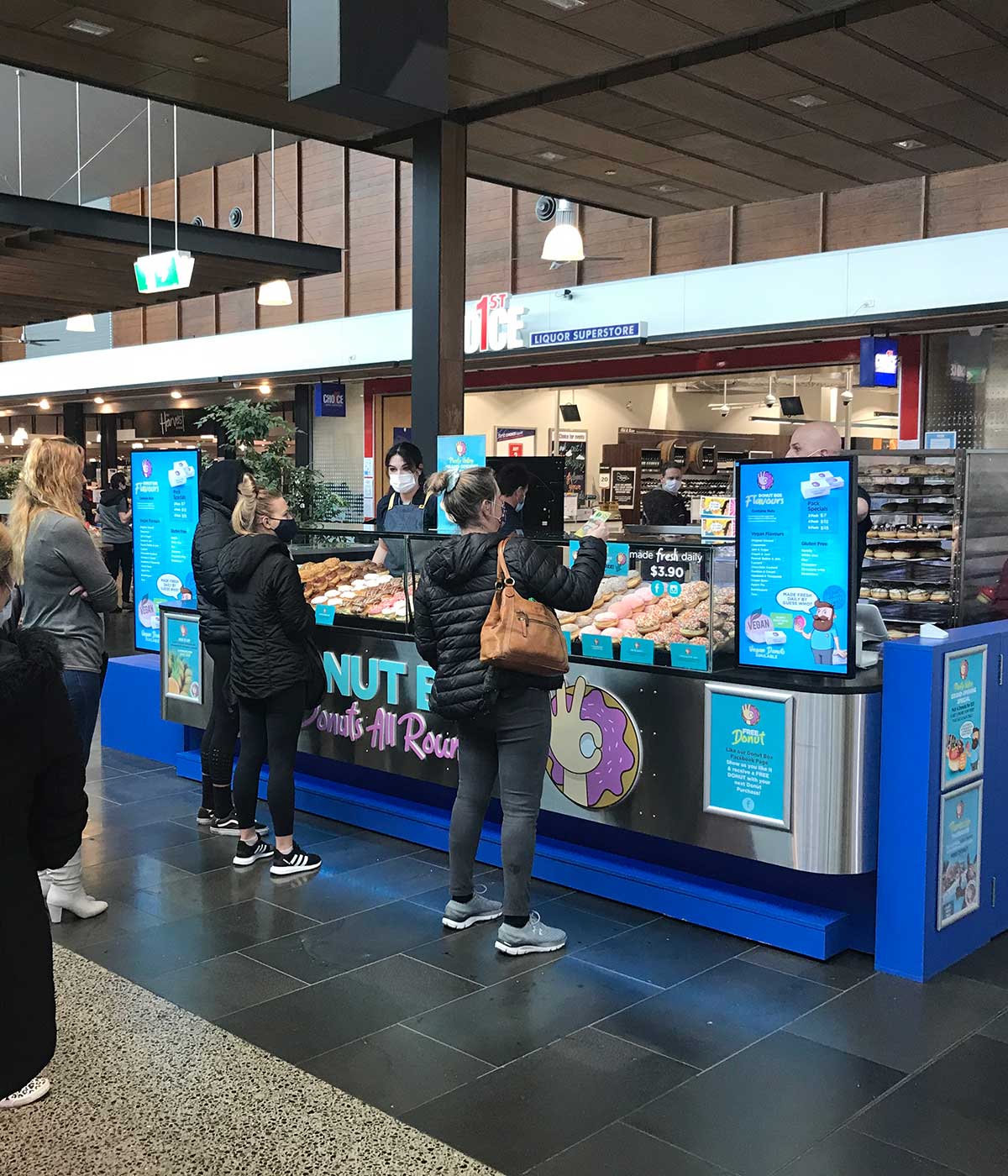 Installation for your Business
Offering a wide range of installation solutions for a wide range of industries, here at Hexagon Valley we pride ourselves on the level of quality and care taken with our digital signage installations.  Drawing down on years of knowledge in the Audio Visual, security and Communication professions, we only send experienced and accredited technicians to our clients.  Occupational Health and Safety being a priority for our staff and clients, work is undertaken professionally and safely without exception.
As well as Digital Signage, Video Walls and Touch Screens, our technicians are experienced in the installation of Audio Systems, Security Camera Installations, Video Conferencing Systems and Data Cabling Installations.  With these skillsets, our teams are able to provide end to end technology solutions without the need to engage multiple contractors, reducing project costs and scheduling mayhem.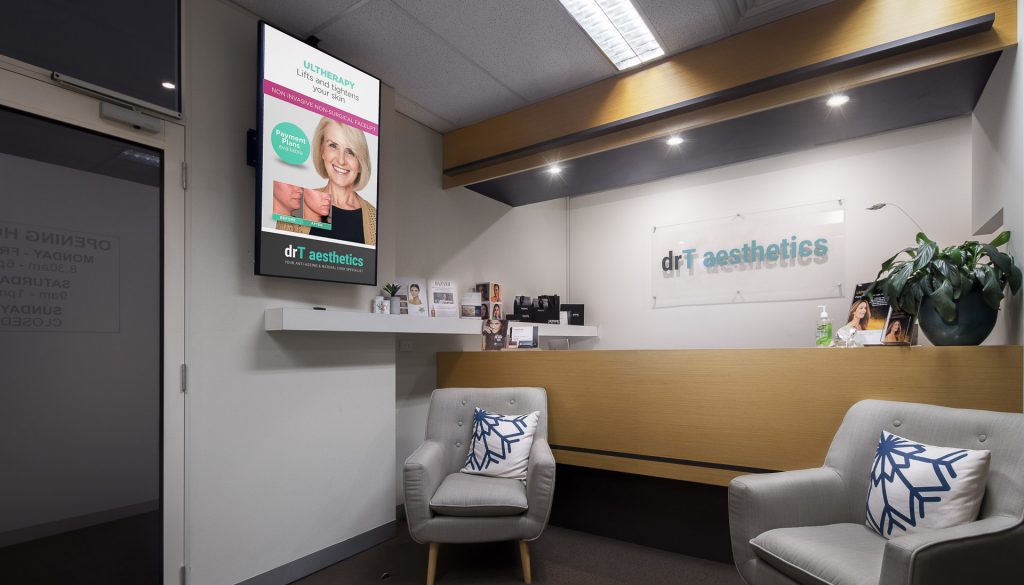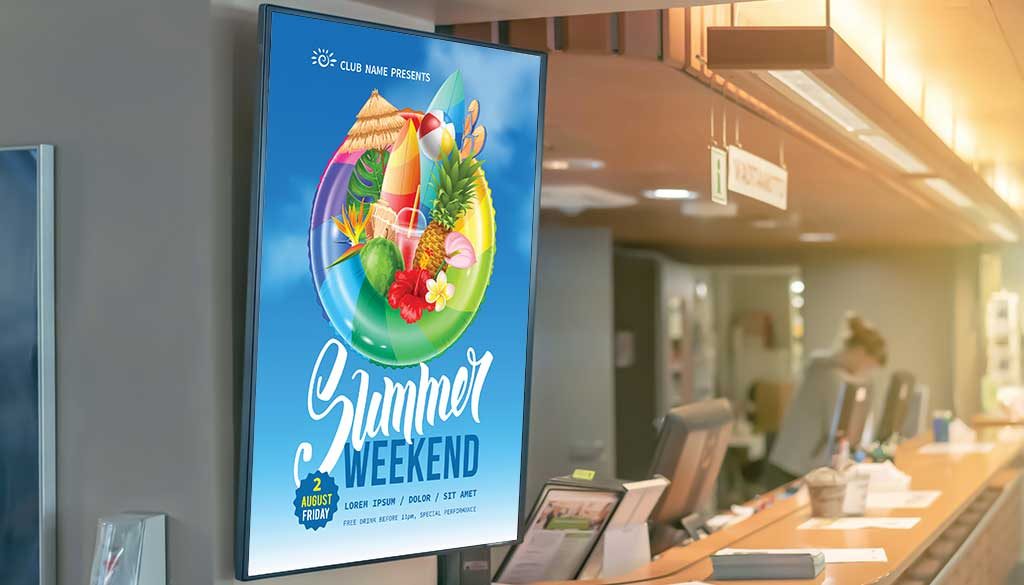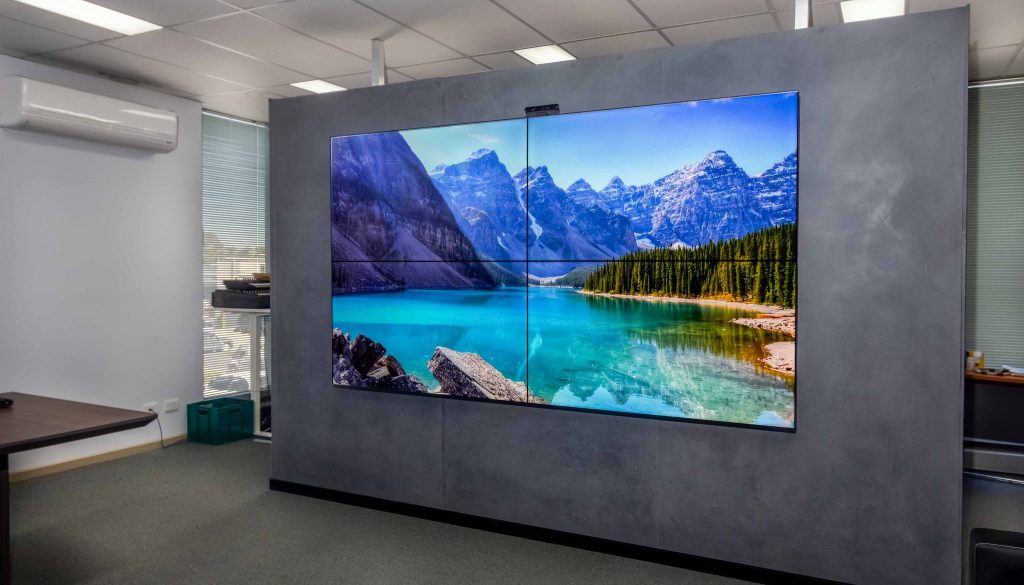 Why Install Hexagon Valley Digital Signage?
By using digital advertising screens, your business can benefit from attracting, informing and converting your potential buyers. When planning a new advertising strategy, consider how a digital signage solution can benefit your business.
As with any smart marketing strategy, the goal is making the best investment of advertising dollars on activities your customers are likely to see. Digital Signage for attracting customers is best in high traffic areas such shopping centres and any street facing businesses on busy roads. For conversions and upsells, digital signage works best at the point of sale where most customers make their buying decisions. Effective digital signage can increase sales volume by as high as 32%, according to Independent Retailers.
Attention
Digital Signage is incredibly customisable and can be changed to suit any promotions or seasonal changes. An attractive sign can almost guarantee attention, especially when combined with attention grabbing graphics and animation, ultimately driving sales and boosting profit margins.
Dynamic
Compared to static signage, Digital Signage is easy to control and changeable at any time. Serving relevant content, at different times of day to your audience is key to leveraging digital signage to your advantage.
Cost Effective
Alongside boosting ongoing revenue for your brand, some customers may opt to rent out digital advertising time to other businesses, charities, schools or organisations in the local area. Not only can this create goodwill for the business, but can help to rapidly pay off the initial investment of digital signage. The signage can even be utilised to advertise products in store, to further supplier relationships and create an additional revenue stream through brand prominence.
Boost Impulse Sales
As most customers make their purchase decisions in store, digital signage is a perfect tool to convey messages such as instore specials, promos, upsells or advertising to customers at the critical moment when they are contemplating making a purchase. This gives customers that extra push to spend extra money in store.
Further Relationships
Digital signage can also be utilised to display customer testimonials, social media posts, address customer satisfaction and alert customers of loyalty programs they may not be aware of. This brand awareness can further customer relationships and drive repeat business to the brand.
We are excited to work alongside both small and nationally recognised businesses, to expand their brand awareness and create new experiences in store for their customers.
Media can be deployed directly on to the display units, via a media device or remotely via network. We can support your devices and take care of content management and maintenance for your business – this allows faster deployment turnarounds using our done for you subscription service.
We optimise your media or can even assist you with brand new content for upload to your devices. Whether you are a business or shopfitter, we take care of your technology so you can focus on what you do best.
At Hexagon Valley, we specialise in Digital Signage, Interactive Touch Screens, Video Walls and Security Camera systems. 
We aim to provide a turnkey solution to the most common Audio Visual technologies requested by our clients. 
Our cloud based Media Push technology ensures that we can rapidly deploy content and manage your displays in real time. All of our products and workmanship comes with warranties and guarantees as standard.
We are located at 2/53 Barry St, Bayswater, Victora and can be contacted on 1300 439 246 or via email [email protected]
Feel free to contact us to discuss your project.
If you are just looking for digital display projects without installation, feel free to ask for a quote on supply only.
* These fields are required.