COMMERCIAL SECURITY
CAMERA
INSTALLATION
COMMERCIAL
SECURITY
CAMERA
INSTALLATION
Commercial Security Camera Installers In Melbourne
Give your business full visibility and control of your customers, staff and stakeholders
anywhere, anytime with our custom commercial security camera solutions. Our
experienced team has worked with businesses of all sizes from small retail outlets to large
medical facilities, schools, function centres, offices and warehouses. Get in touch with our team today to organise an onsite quote.
Virtual Tripwires and Motion Detection Alarms Sent Directly to Your Mobile Device​
Access Camera Feeds from any Device - Desktop, Laptops, Tablets and Smartphones
Detect and Recognise Faces and Number plates and match them to your Database
Basic Stand Alone Systems to Large Scale Security Workstations with Video Wall Monitors​​
Custom Security Business Solutions
We cater for any size system, and select the best products fit for you including cameras,
NVR/XVRs, Network Switches and Dedicated Modems. Our experienced team takes care of
all your electrical, cabling and networking needs and can even supply and install Monitors,
Video Walls, HDMI Extenders and other AV equipment required for full professional
monitoring of the surveillance system.
Victoria Police Certified & Trusted
Benefits Of Commercial Grade Security Systems
Advanced AI Facial Recognition & Detection
With our facial detection and recognition platform, businesses can build a database of clients and staff members. When a stranger enters an unauthorised area, our system can alert you and can even present demographics, such as gender and mood. This is a perfect application for membership businesses such as gyms, or other premises which are unmanned. We also have systems available which can detect number plates and detect abandoned spaces, to further protect your business assets.
With our people counting and hot spot cameras, your business can build awareness of the success of campaigns such as digital signage advertising. This can increase revenue for your business by optimising product placement or generating deals with suppliers to place their products with prominence.
Perimeter Protection & Alarms
Set tripwires to detect intruders or track staff entering restricted areas. This AI technology can also be used to detect the removal of objects, such as cars, from car parks or garages. Notifications can be sent to configured mobile devices when the tripwire is triggered and linked to an audible siren and strobe system onsite.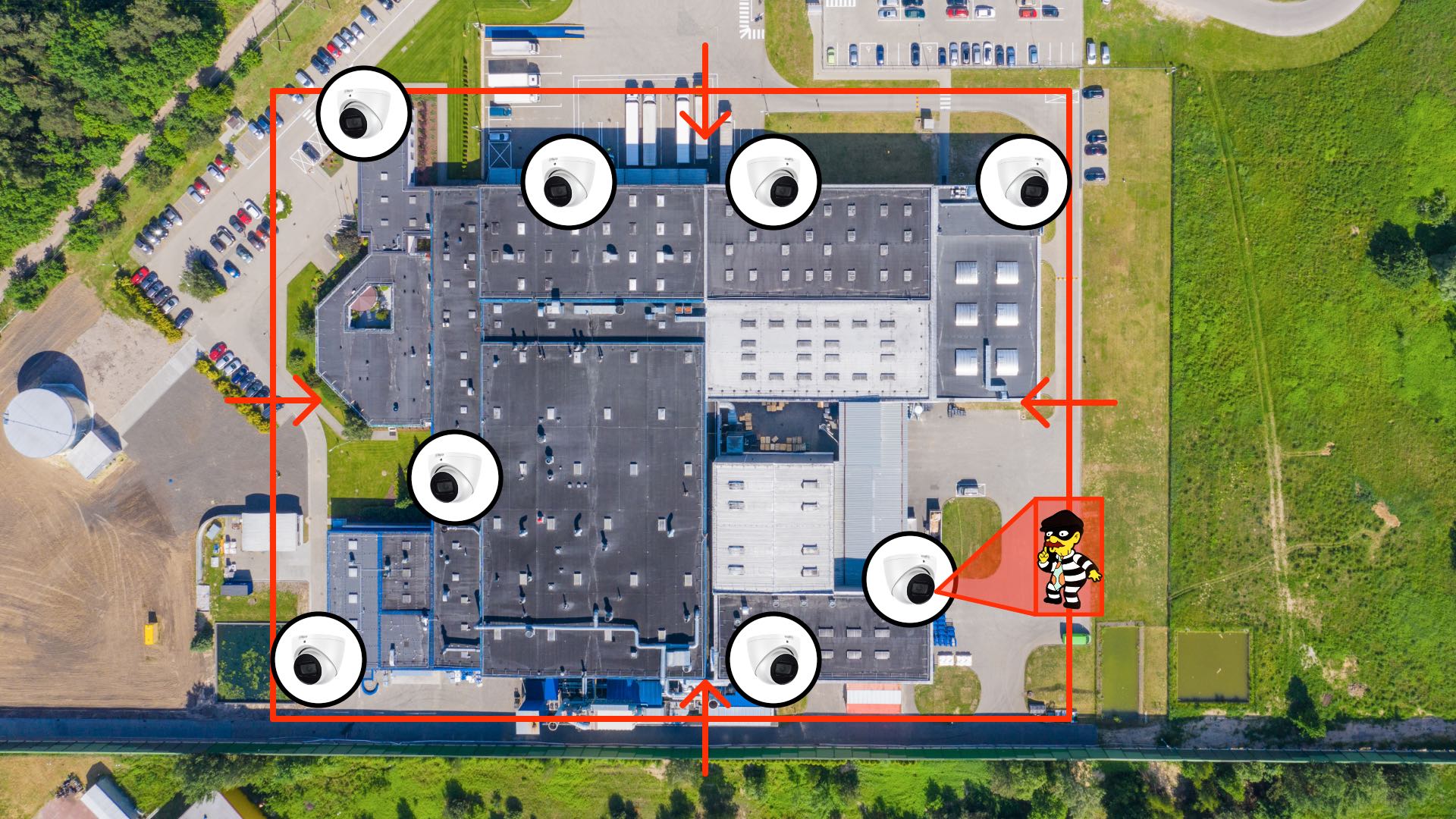 Industry Experience & Projects
Over the last 7 years, our technicians and electricians have successfully completed thousands of projects for Body Corporates, Government Buildings, Schools, Medical Clinics, Retail Outlets, Hotels, Café's, Restaurants, Warehouses, Businesses and Homes.
Heathmont Secondary College
Surveillance system and optical fibre link from stadium to control room installed on the new competition grade gym.
Sunshine Warehouse and Production Facility
Warehouse surveillance system and access control system configured to trigger warehouse buzzers and mobile devices.
Indoor, outdoor and carpark surveillance system including elevators and remote monitoring systems to ensure 24/7 protection.
Quest Serviced Apartments
Indoor surveillance system utilising a combination of HDCVI and IP cameras to utlise existing cable for compliance with heritage listing.
Indoor, outdoor and car park surveillance system with remote access systems and motion detection alarm notifications. 
Costco Regional Warehouse
Facial recognition and attendance management system for staff clock-on and off via installed access control terminals.
Looking For A Home Security System As Well?
All our security cameras can be installed and used across both commercial and residential properties. If you are looking for top tier security for both your business and home, please get in touch with our team. All our systems are hardwired and require minimal upkeep and maintenance in order to perform at its best.
Speak To Our Experienced Team
For more information about our security camera installations please get in touch with our specialist team today! Our aim is to provide efficient, high-quality turnkey solutions to the most common audiovisual technology problems faced by our clients. Feel free to contact us to discuss your project on 1300 439 246 or by filling out the below contact form.