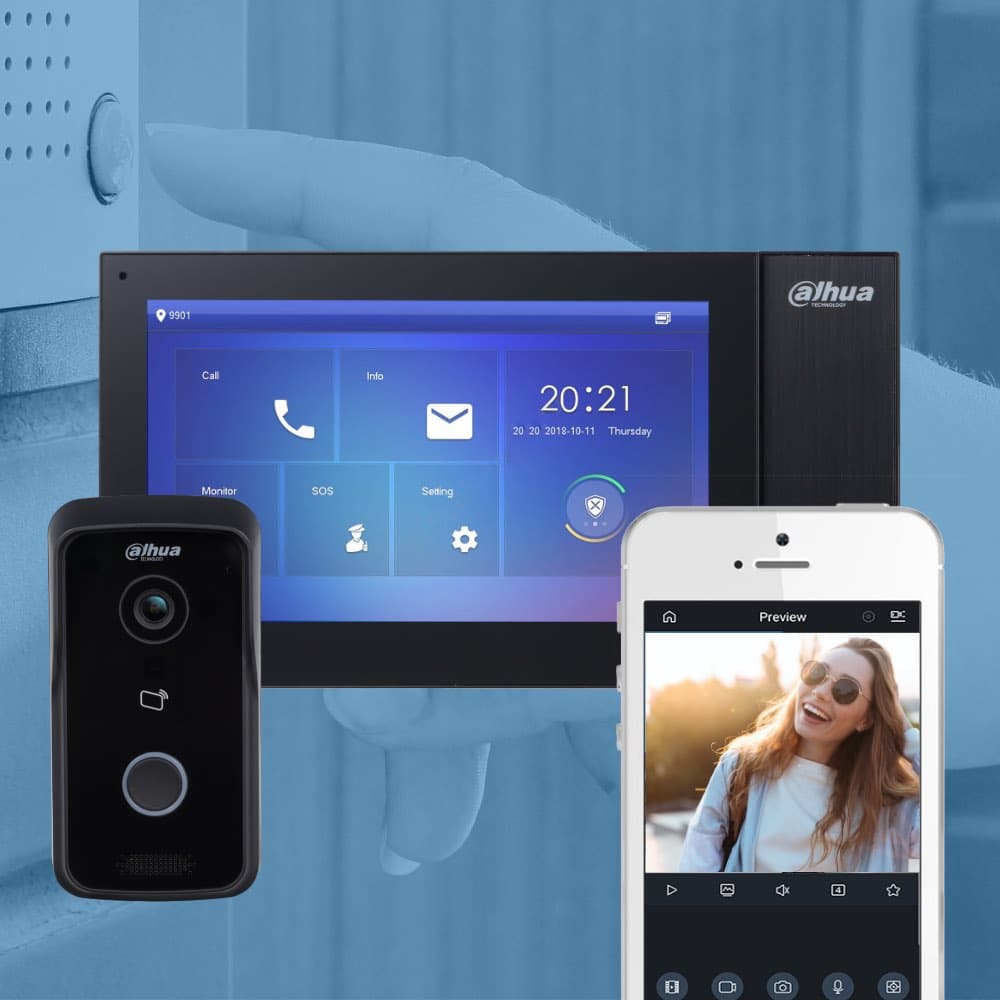 10 Inch IP Remote Access Intercom
$1,199*
Dahua's IP Intercoms allow you to see and communicate with visitors at your front door or entry point. The smart phone application will also allow you to monitor the entrance remotely.
This package includes the following equipment:
IP Intercom Monitor
Outdoor Station
Network Switch
End to End Installation
Set Up of One Mobile Device
Tech Support Hotline
IP Monitor Features
10″ TFT Capacitive touch screen, 1024 × 600
IPC surveillance
Alarm integration
External IP Buzzer
Integrates with DMSS Smart Phone App
Outdoor Station Features
1 MP Wide Angle Camera with Day/Night Motion Recording
Built-in Omnidirectional Microphone with Two-way Talk
Provides an Audible Alarm if Removed from the Wall
Records Call Sessions from the Indoor Monitor
Performs Door Unlock by Card or Remotely Using the Mobile App
Easily Leave and Retrieve Audio and Video Messages
View and Talk with Visitors Using the iDMSS/DMSS App
Simplified setup with QR Code Device Scan
Connect Outdoor Stations to an NVR for 24-hour Local Recording
IP65 Ingress Protection
* Prices indicated above is for installation of a security system in a single storey house with a tiled roof and clear access for cabling. Additional charges apply for double story, tin roof or out of ordinary cable routing.  Power points and additional network points may be required if not already available and can be quoted as needed.